Hi girls, in today's article we are going to share 10 cute college dorm decorating ideas. Chic, stylish and affordable, these items gonna make your room looks extra cozy.
Read below for more!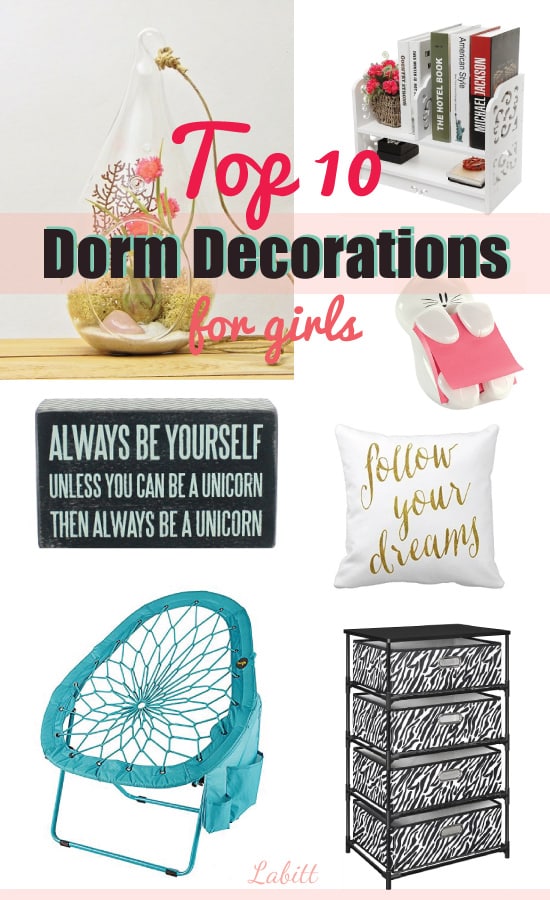 1.   Always Be Yourself Box Sign
Cute wooden box sign with vintage feel perfect for college girl's dorm. Black and white, distressed paint design. Suitable for placing at your desk or hang on the wall.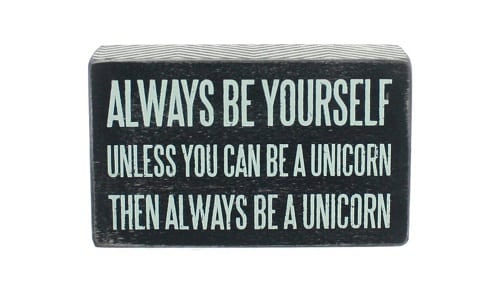 2.   White Openwork Desk Organizer
Girls, you can also beautify your desk with this white organizer. Pretty swirl pattern, solid design. You can keep your books and magazines at the top shelf and smaller items at the bottom shelf. It definitely makes study more fun.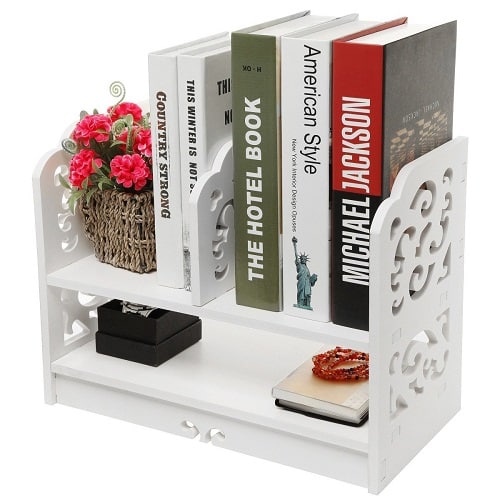 3.   Mason Jar String Lights
Nice ambience light is a must-have dorm decoration to make your room looks cozy and warm. We recommend this string lights with clear Mason Jar, black string and lid.
Each jar reads "MASONS 1858". Unique and lovely.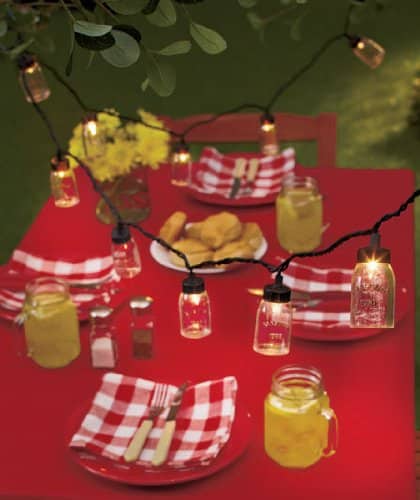 4.   Kitty Post-it Note Dispenser
You may also like to add some cute school supplies like pencil, folder, paper clip and pen holder. This kitty pop-up note dispenser is a decent choice. Well designed, adorable, fun. It is convenient for one hand dispensing.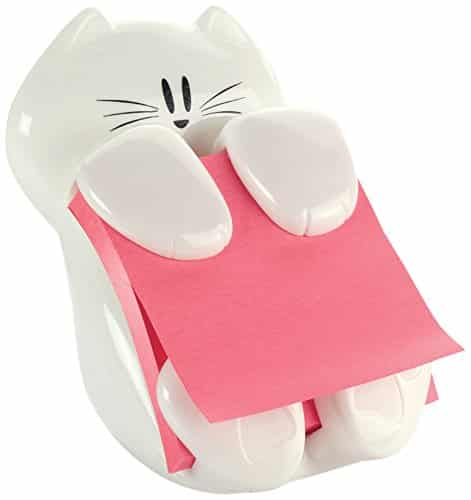 5.   Vanity Makeup Organizer
For your vanity area, you will need a multi-compartment organizer to store all your skincare, makeup, jewelries and etc. You will love this clear acrylic organizer. Five compartments in different sizes to hold your stuff. Sturdy and functional. Matches well with any room decor.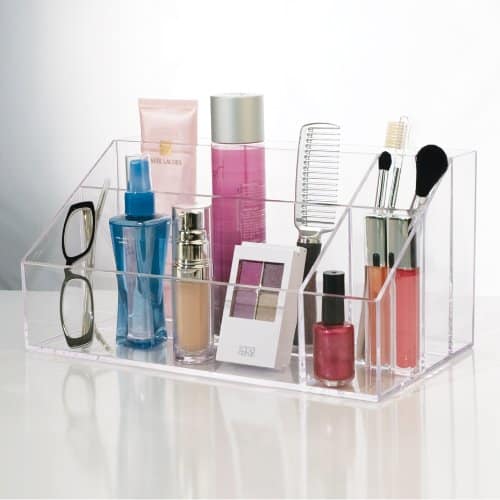 6.   Follow Your Dreams Pillow 
Comfy pillow with nice case is not to be missed for dorm decoration. Get those with cool graphic/ quote to touch up your bed and couch.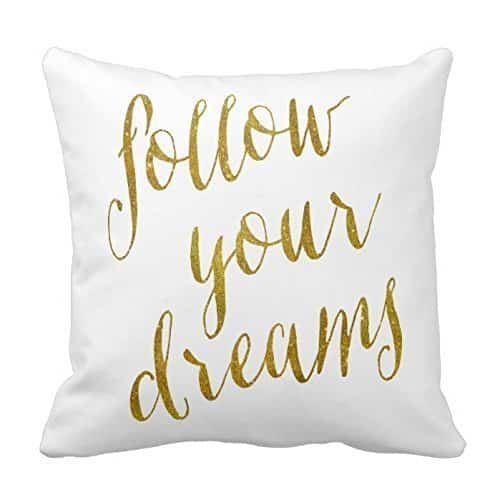 7.   Blu Dot Super-Bungee Chair
Girls, you will love having this amazing chair in your room. Super comfortable to sit in for reading, writing journal, playing laptop or simply just relaxing.
Hold your body in the right angle and doesn't take up much space. It can be folded flat for easy storing.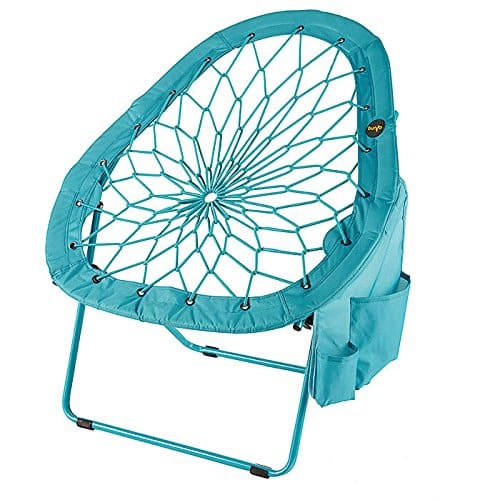 8.   Zebra Print Storage End Table
Stylish and functional dorm decoration for girls – 4 bin storage table with zebra print. Sturdy, roomy and good looking. Store your clothes, books, hair dryer, nail polish, makeup and more in it!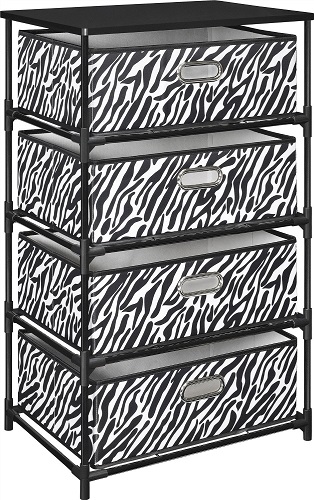 9.   Vinea Toiletries Caddy
Practical dorm decoration for girls – pretty caddy to store all your toiletries. Made with industrially stamped steel, coated in durable white epoxy. It is light and sturdy.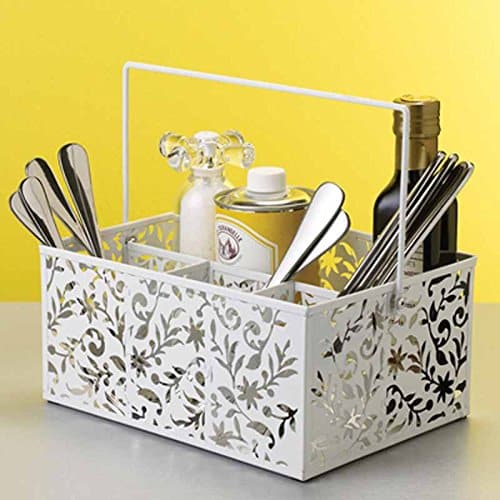 10.   Countryside Style Air Plant 
Last but not least, we need something lively to complete your dorm decorating project. Get a plant to make the environment looks fresher and greener. This unique air plant is a wonderful choice. Easy to care for, it looks stunning in the teardrop glass terrarium. You can hang it anywhere or place it on your desk.
That's our collection of Top 10 College Dorm Decorations for Girls.
Check out our Pinterest for more ideas!