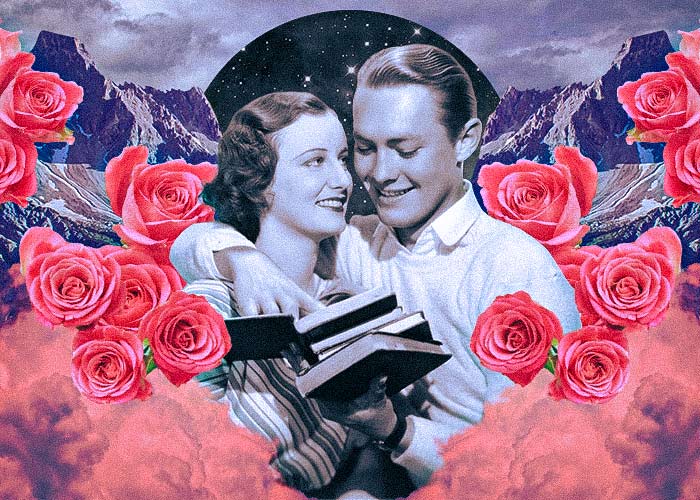 Your zodiac sign controls quite a bit that you probably don't realize yet. It can tell you whether you're bound to have certain habits, and even how organized you are. Your sun sign can also give you a certain amount of charisma. If you know someone that has a lot of positive energy and seems to draw people to them, they are more than likely born under a charismatic zodiac sign.
Zodiac Charisma Ranking (Least To Most)
Least Charismatic to Most Charismatic Zodiac Signs
1. Capricorn
People with charismatic personalities tend to have outgoing personalities. They are so charming that they naturally draw people to them, and the positive energy that they have simply keeps people around them.
Capricorn tends to be more introverted and is considered the mature sign of the zodiac. They are more likely to push people away so that they can focus on their family and a few select friends than enjoy a large social circle.
2. Cancer
This zodiac sign has a touch of charisma that the world will see, but it can quickly become moody and difficult to be around. Cancer is so moody it can make people wonder just how many people are living inside their heads at any given moment! This quickly kills their positive energy as it pushes people away instead of drawing them in.
3. Virgo
Virgos are so powerful that people are naturally attracted to them, giving them a touch of charisma. However, they tend to be more introverted than extroverted. Virgo can be charming, but this is primarily when it suits him. It does not always come naturally, which is why they are on the lower end of the charismatic zodiac sign ranking list.
4. Pisces
Pisces can be charming at times, but they are more likely to be moody and pessimistic. Much like Virgo, Pisces has a touch of charm and a slightly extroverted personality. They lack the leadership skills to do much with the charisma that they do have, so most people will not notice it.
5. Sagittarius
Sagittarians have a nice amount of charisma. They tend to instantly attract people to them with both their wit and their charm. Their sarcastic nature keeps people entertained, while their outgoing personality inspires those around them. However, because Sagittarius does not like to settle down, they'll often be too busy heading off for another adventure to maintain connections and truly use their charisma to their advantage.
6. Aquarius
Aquarians are capable of being charming and holding people's attention for long periods when they want to. However, most people find the most intellectual sign of the zodiac rather boring, and people born under this sun sign often need constant intellectual stimulation. Because of this, you'll find that their charisma only shines through when it suits them or the situation calls for it.
7. Libra
Libra loves to talk and get to know people. They have a moderately outgoing personality that gives them a bit more charisma than the introverted zodiac signs. People born under this sun sign are known to be gentle towards other people's feelings at times, which naturally draws other people to them. Unlike the other charismatic zodiac signs, Libra doesn't have to be the center of attention all the time.
8. Taurus
Taurus is known for his intense personality, and this is what draws people to the Taureans. Their natural leadership qualities instantly command a group of followers. The stubborn nature they are known for combined with their natural charm helps them get everything that they want in life. When a Taurus talks, people listen.
9. Scorpio
Scorpios are often quiet and mysterious when they first meet a person, but their personality can truly come out in a group setting. This sign is simply mesmerizing, which helps draw people towards them. When they are careful with their words, they are capable of inspiring anyone to do anything.
10. Aries
Aries might seem too angry to be charismatic, but that is simply not the case. When they aren't hot-headed, Aries can easily light up an entire room. These guys love to make people laugh, and are capable of making sure that everyone in the room is having a good time. When the situation calls for someone to take charge, Aries is always the first one to step up to the plate.
11. Gemini
Gemini can instantly transform a party from dull and boring to bright and fun. Their positive energy makes everyone want to be their friend, and they love being the center of attention. Getting to know Gemini is never a challenge. These guys are capable of having great conversations, and they are always ready to listen when you need them to.
Geminis tend to have higher social intelligence than other signs, so they can easily tell how a person is feeling. Then, they will go to great lengths to make sure that everyone at the party is having a good time. Their positive energy naturally draws everyone to them.
12. Leo
It's no surprise that Leo is the most charismatic zodiac sign. Their physical appeal draws members of the opposite sex to them like flies to honey. Their powerful energy makes everyone want to be around them, and Leo doesn't mind a bit. This fire sign always feels at home when they are the center of attention.
Because Leo tends to have a big heart and wants the best for everyone, no one has a problem listening to the advice that the king of the jungle gives out. In fact, most people in their social circle appreciate having this person around when they need someone to ask for advice.
Charisma is defined as being able to inspire others. Most people also define it as having a certain amount of charm and positive energy that instantly attracts other people. While introverted zodiac signs might not be the most charismatic, they have their place in the world too. After all, Leo won't make room for everyone to be on the stage! Check out the rest of our blogs to learn more about your zodiac sign.
Zodiac Rankings