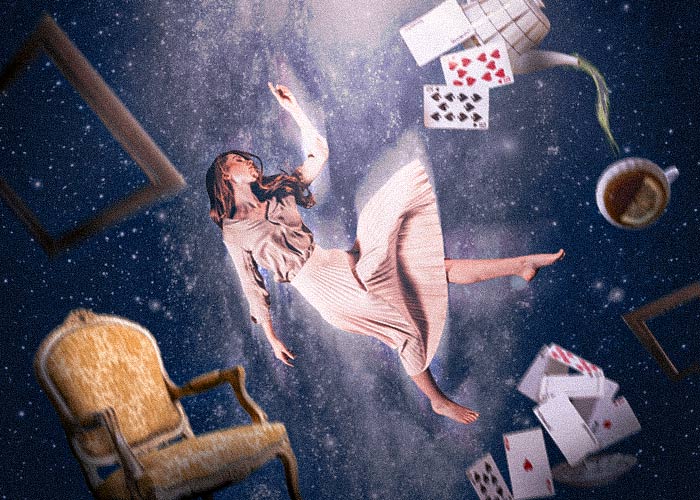 Every one of us has the tendency to be carefree about certain things. However, some people are simply more careless than others. You probably have that one friend that always seems not to care about anything. They miss important moments of life, show up late to meetings, or don't even come at all.
They're not necessarily bad people. Careless people just happen to make poor judgment or they don't pay enough attention to the things that matter both to them and others when they need to. For a lot of careless people, they are that way because of their zodiac sign. They simply can't help but slip up because it is in their nature to do so. Since we have established that there is a little bit of carelessness in all of us, we'll attempt to rank the zodiac signs in terms of their carelessness from the least to the most.
Zodiac Carelessness Ranking (Least to Most)
Least Careless to Most Careless Star Signs
1. Virgo
You know that one person that is always busy but always manages to get things right no matter how many responsibilities they have. The Virgo is always logical and practical. They also have a systematic way of doing this which means they're hardly ever careless. The Virgo is a perfectionist at heart so they can't be caught slipping up both in speech and in action.
2. Cancer
Sensitive and protective to the core, Cancers are the least careless of all zodiac signs. They care too much about the feelings of others to be careless with what they say or do. Among their group of friends and families, the Cancer will always adopt a caregiver role. Their maternal energy makes them quite meticulous and attentive to details.
3. Libra
The Libra is fixated on balance in every area of their life. They have an artistic nature which makes them quite suave. As excellent designers and decorators, their immediate environment is never tacky. They're critical of themselves just as much as they are of others so everything around them has to be properly placed.
4. Aries
Aries are naturally competitive, bold, and ambitious. They love to be first in everything which makes them carelessly jump into challenging situations without thinking about the consequences. Their ambitious nature is the main reason why they may seem careless sometimes. As leaders, Aries tends to lead with blind optimism. They're quite impulsive making decisions fast before thinking about the consequences. They also follow an "every person for themselves" mentality which may make it seem like they do not care about others.
5. Pisces
The problem isn't the fact that Pisces are careless. In fact, they do care about a lot of things. They just have the ability to set priorities and stick with them. Anything that doesn't fall within the list of things they think are important will not get any attention from them. That includes things, people, and relationships. Their carelessness is intentional. Once they decide not to care about something, nothing can change their mind regarding that.
6. Scorpio
The careless nature of the Scorpio is most obvious in their speech. They can be very careless with their words, viciously attacking people with sarcastic comments. If you're friends with the Scorpio, be ready to put up with loads of silly comments. They are bold and fierce and this often leads them to overestimate their importance. They walk around stepping on toes and cutting people down with their judgmental takes.
7. Taurus
The Taurus can be careless about a lot of things. At the same time, Taurus is an earth sign which means they can be quite stubborn and set in their ways. The result is that even though they're careless, they do not care about the fact that they are. They will break every rule without caring about how their actions affect others as long as they feel that way. This fuels their carelessness, even more, putting them among the worst zodiac signs in terms of their carefree attitude.
8. Aquarius
Aquarius is an intellectual star sign so one would probably not expect them to be careless. However, an Aquarius is often led by nothing but pure instinct. They will make decisions based on how they feel without considering the feelings of others. This often leads to careless decisions that hurt their friends and family. Their perpetual optimism makes them feel they're doing things right even when they aren't.
9. Sagittarius
The Sagittarius is careless without even knowing it. They'd need someone to point out that they're doing careless things before they get the memo. And even if you do, that's not to say they'd stop because it's ingrained in their nature. They're prone to exaggerate stories and say embarrassing things that will make everyone feel awkward. The fact that they don't even know when they're being careless makes things even worse. They also have a clumsy memory. They struggle to retain information and rarely remember the details of an event. They're the last person you want telling you a story because they'll only remember half the details but will carelessly stick to their incomplete and inaccurate version of events
10. Gemini
The Gemini's free-spirited nature is quite profound. They are social butterflies and they tend to live their lives in the moment. You can't live like that and care about a lot of things or not people. They tend to make decisions without considering the consequences. As long as it feels good and feels right to them in the moment, they'll do it. But they hardly ever stick to an idea for too long. They'll ditch it just as quickly as they started which further shows how careless they are with everything.
11. Capricorn
Capricorns are earth signs which means they tend to be stubborn about their carelessness. They actually don't see their carelessness as a bad habit and don't feel guilty about it. That's why they stick to that habit even when people point it out. Other Capricorns are known to be hardworking and ambitious, once they decide that something is not worth their attention, they will continue to maintain a careless attitude towards that thing or situation.
12. Leo
Leos have a carefree nature, which is quite bizarre for someone that loves the spotlight so much. They are known to be quite clumsy and can be pretty careless. You will most likely find their room chaotic and they may often trip and fall over things because they don't pay close attention to their surroundings. Although they care about people, they don't seem to care enough about themselves-especially what they put in their bodies. This careless nature often ends up putting them in trouble.
Conclusion
Carelessness is an undesirable trait in people because it makes them prone to errors that may have negative consequences on their work, relationship and life in general. If you find yourself on the list of most careless zodiac signs, you should pay closer attention to the things you do and say and adjust accordingly.
Zodiac Rankings