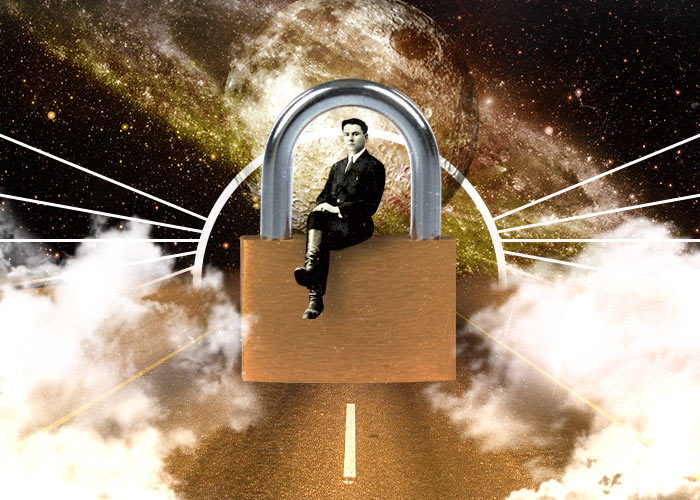 Some zodiac signs are the definition of fun suckers. They are so focused on their work or other things that they never seem to take a break to relax. At the opposite end of the spectrum are the really fun zodiac signs. These signs tend to never want to work, and always enjoy living life to the fullest. Read on to learn where you fall on the boring zodiac sign ranking.
Zodiac Boringness Ranking (Least To Most)
Most Interesting to Most Boring Signs
1. Leo
Leo is blessed with an innate ability to have fun every day! This fire sign is always full of life and rarely likes to sit still. Instead, they always need to find something to do with all of their energy. They love to be spontaneous, and always enjoy trying new things. Expect them to instantly bring a level of passion and energy into your life that will make every day more fun.
2. Pisces
Pisces tend to get bored rather easily, so they are rarely boring. They can only deal with boredom for a few minutes before wanting to do something. Whether it's learning something new or dreaming about an amazing future, Pisces will find a way to do something. If they sit still for too long, reality comes crashing down and they don't like that. If you want someone to help you plan something fun, this sign is the perfect one to ask for advice.
3. Gemini
Gemini will avoid responsibility at all costs. It's in their nature to find something fun to do, and that means that they are easily one of the most fun zodiac signs. They enjoy doing new things and often find themselves in new situations. However, because Gemini doesn't usually think things through, you never know how situations are going to turn out.
4. Sagittarius
Sagittarius doesn't like to be tied down to anything. Instead, they would much rather grab life by the horns and take it for a ride. They love to try new things and are never content living a sedentary life. If you want to go on an adventure, become best friends with a Sagittarius.
5. Libra
Libra appreciates balance in everything. They often prefer to get their work done for the day, and then relax. This leads most people to believe that Libra is one of the most boring zodiac signs, but there is plenty of fun hiding behind their serious expressions. This sun sign can plan amazing trips, enjoys being active, and has a blast when they take a day off.
6. Capricorn
Most people don't think much of Capricorn because they don't seem overly intense or outgoing. That's because Capricorn is not. They appreciate a routine, are focused, and always want to be in control, especially when it comes to their emotions. People born under this zodiac sign often appreciate staying at home with friends or family, which most people find both tedious and boring.
7. Aries
Aries can come up with quite a few things to do, but they are very egotistical. Because of that, most people will find Aries to be rather boring because they try to make them do things that they find interesting, even though no one else does. However, Aries thinks that they are a blast, even if they aren't to everyone.
8. Scorpio
Scorpio has a sense of sensuality and mystery that makes most people think it will be a lot of fun. However, they are mainly fun in the bedroom. Outside of their intense sex, this sign can be a bit boring. They are often focused on what they want and tend to want to work on their own projects or do their own activities, which other people don't always enjoy.
9. Virgo
Virgo is a hard worker and appreciates a routine. However, they aren't very spontaneous and struggle when coming up with fun things to do. They are content with a few close friends and don't always enjoy large social gatherings. In fact, Virgos don't really enjoy anything that is overly stimulating. This can make them one of the most boring signs to be around.
10. Cancer
Cancer is a sign of stability and a nice home life. Because this sign tends to focus on their home more than anything, most signs find them to be rather boring. They would rather focus on being there for other people than finding new adventures to have. However, they do make great friends if you need a shoulder to cry on.
11. Taurus
Taurus tends to bore a lot of people because they move at their own pace, which is rather slow. They don't appreciate the chaotic energy that most people associate with being fun. You won't find a spontaneous Taurus. However, this Earth sign is wonderful at planning interesting things to do, which some people find amazing.
12. Aquarius
Aquarius is known as the most intellectual of the zodiac signs. This makes them come off as rather boring to most other signs. In order to be engaged in anything, Aquarius needs to be intellectually stimulated. This is seen repeatedly in every aspect of their life. He will get bored in relationships if he is not intellectually attracted to other people. Don't expect an Aquarius to work if they get bored at their job, either.
Conclusion
It's important to note that what one person thinks is boring, another person will find fascinating. For example, most people will find Aquarius rather boring. However, another intellectual will enjoy time with this zodiac sign. A person that is eager to learn will find an Aquarius fascinating.
Every zodiac sign tends to have its own energy. Signs with quiet energy, such as Earth signs, often define fun differently than more chaotic zodiac signs, such as a fire sign like Leo. Often, one sign will find the other sign to be boring simply because they are so different from one another.
Check out the rest of our blogs to learn more about what your zodiac sign says about you!
Zodiac Rankings