Discover unique Christmas gift ideas for siblings in this gift guide.
Ah, siblings. You love them and sometimes you hate them, but you definitely want to stay on their good side on Christmas. A botched Christmas gift can cause your sibling to harbor ill feelings for years. This list of quick and easy gift ideas will help you to select a Christmas gift that any sibling would love. And even better, you can order all of these items online from the comfort of your home. Virtual shopping—don't you love it?
1. Lipstick Sized Portable Phone Charger
Everyone knows the horror of their phone battery dying at a critical moment while they're away from home. Luckily, there's a solution to this tragedy. This portable phone charger is incredibly small and powerful. Your sibling will thank you for your forethought on this gift, for sure!
2. Cards Against Humanity
Surely your sibling has played this party game at the college or with friends, but having their own set means that they can bring the party anywhere they go. This will have your sibling and their friends dying of uncontrollable laughter. It's a guaranteed people pleasing gift!
3. Squirrel Onesie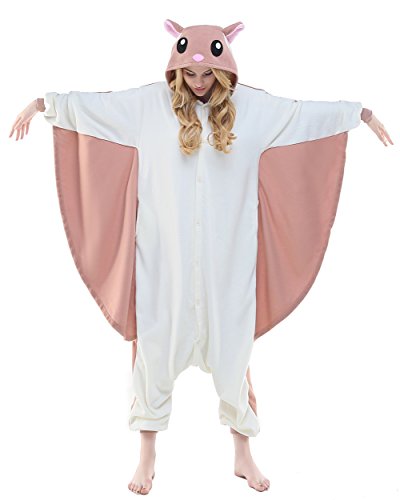 Guys are girls alike can appreciate this ridiculous onesie. It's functional and will keep you warm on those cold winter nights, but it's also hilarious and can transform into a costume for any costume party instantly. Your sibling will truly know the depths of your love for them with this one of a kind Christmas gift.
4. Beats Headphones
For the sibling that loves music, these Beats by Dre headphones are going to rock his or her world this Christmas. Their favorite songs have never sounded so crisp and clear than with these next-level headphones that also look pretty fly. You're welcome!
5. Fujifilm Instax Mini Camera
This camera is a bit like the old-style Polaroids, but better! The slim design of the Instax Mini 8 is easy to carry around in your bag. Now, your sibling can easily bust out this bad boy at parties and wow their friends with instant photos. Hipster approved.
Super cute bag that girls gonna love! Featuring an adorable penguin with horn stepping on rainbow, flying into sky filled with stars. This bag is light and roomy. Best Christmas gift for sisters under $15.
7. Himalayan Salt Lamp
Whether or not your sibling is a hippie, they're going to truly enjoy this ambient Himalayan salt lamp. This will jazz up any apartment or dorm room and add an otherworldly glow to late night study sessions or Netflix sessions. Who's the best sibling ever? You are for gifting this awesome Christmas gift!
8. Glare-free Kindle with Wifi
If your sibling is a student, a Kindle is definitely the way to go. Not only can he or she grab their textbooks virtually, but this lightweight tablet will be way easier to carry around than a stack of books. How old school! This Kindle is also enabled with Wi-Fi so your bro or sis can easily surf the web wherever they go.
9. Hogwarts Snuggie
If your sibling is a fan of Hogwarts and gets cold in the winter, this is quite literally the perfect Christmas gift for him or her. Now, your sibling can watch some Netflix while chilling like a wizard. This is probably the best Christmas gift ever—-truly.
What are you going to get your sibling this Christmas?
We can't wait to hear which one of these gift ideas you're going to order online this holiday season. Let us know in the comments.